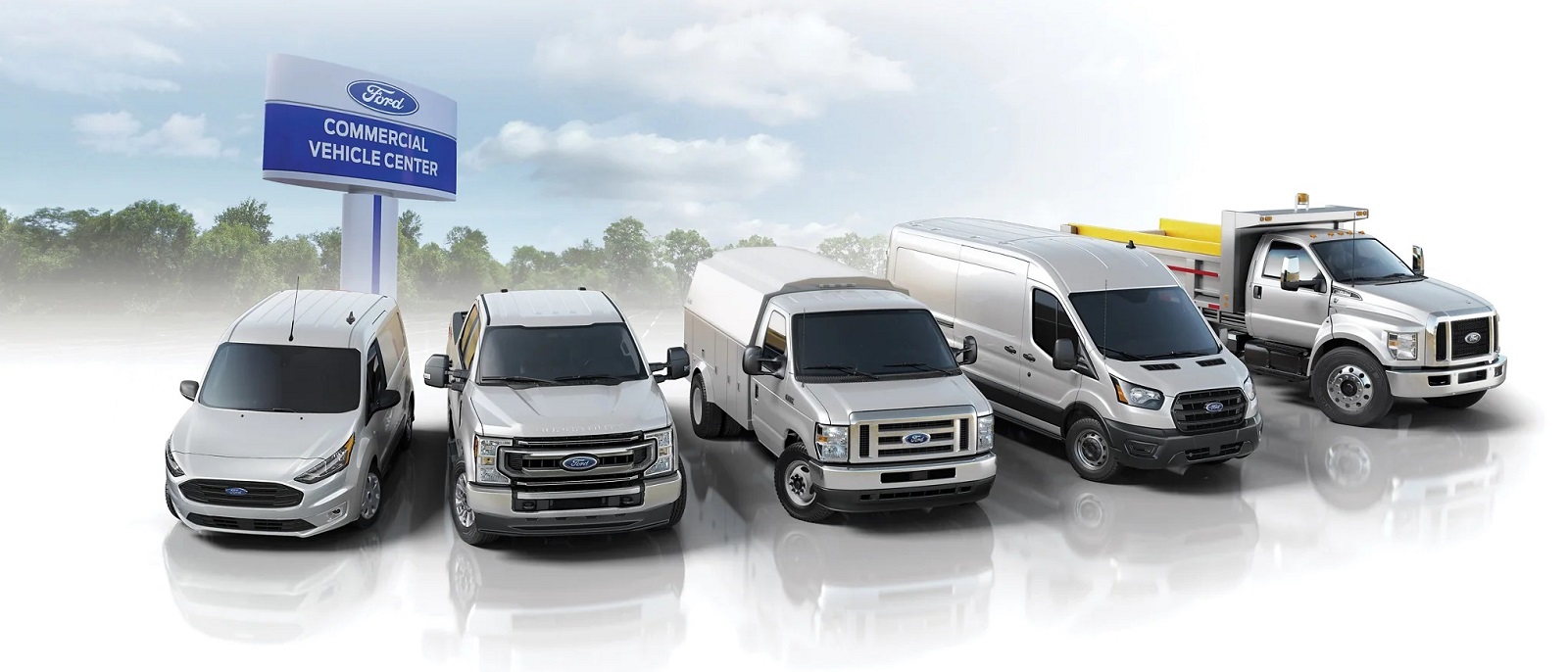 FORD COMMERCIAL VEHICLE CENTER
This website is for FORD Dealers.
The Ford Motor Company has engineered manufacturer-grade commercial tools in conjunction with the groundbreaking Ford vehicles that can make up a fleet of any size. As the local Ford Commercial Vehicle Center dealer, you are specially trained and equipped to sell, service and finance the complete line of Class 1-7 Ford Commercial Vehicles. Ford has an army of experts readily available to help your dealership with all areas of the FORD COMMERCIAL VEHICLE CENTER program.
ALWAYS NEW CUSTOMERS
America's population is forever growing and is always creating new businesses of all sizes. Everyday, any number of businesses (large and small companies, government agencies, public utilities, emergency agencies, etc.), are needing new commercial vehicles for the first time or are seeking to upgrade their current fleet (add more vehicles, change vehicles, or change car Brands). ROGEE Tools for FORD Dealers are designed to help you stand out as the local dealer and Brand for businesses to select.